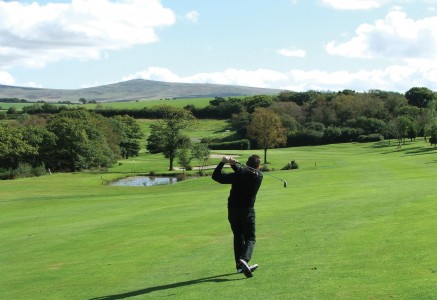 Ashbury Golf Hotel
Higher Maddaford, Okehampton, Devon, EX20 4NL
Length: 1,939 - 6,528
Par: 54-72 Parkland Course
Telephone: 01837 55453
Website: www.ashburygolfhotel.co.uk
Email: reception@manorhousehotel.co.uk

Weekdays rounds from £25
Weekend rounds from £30
Set out in over 600 acres of rolling Devonshire parkland, the sheer scale of facilities on offer at Ashbury Golf Hotel make it the perfect venue for discerning golfers to choose for their next society outing.

The resort includes two hotels, each with their own range of amenities, including tennis courts, bowling rinks, badminton courts, swimming pools and 99, yes 99, holes of golf. Indeed, Ashbury Golf Hotel has the pleasure of controlling and maintaining seven 18-hole golf course options, allowing them to create some very inviting offers for golf societies.

All breaks at Ashbury are arranged on a full-board basis, including 27 holes of golf free with each night of your stay.

Where else can you sample two new courses every day without having to travel any further than a short walk from your hotel room? The courses - Oakwood Kigbeare, Beeches, Pines, Forest, Ashbury and Willows - occupy a lightly wooded setting, with dozens of bunkers and 18 lakes in play to add to the challenge.
As though that wasn't enough, there is also a driving range, practice facilities and golf simulator on site, where you can work out any kinks in your swing to ensure you get the most out of your experience.