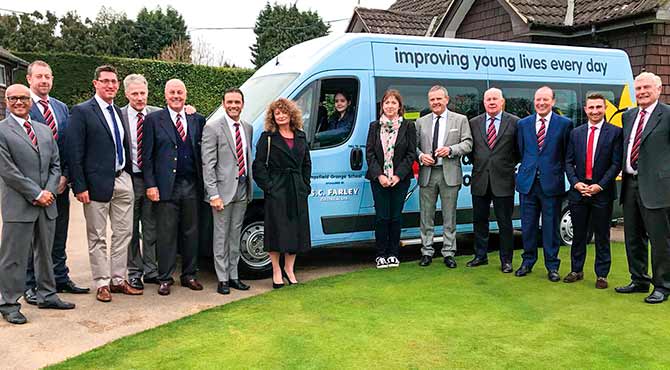 Society captaincy 'honour' for driven Ramprakash
Ex-England cricketer joins the many big names to have taken the reins at Variety Club Golf Society
Former England cricketer Mark Ramprakash has driven in after being named captain of The Variety Club Golf Society (VCGS).
The 48-year-old, who represented his country in 52 tests and 18 ODIs, described being named captain of the society – which supports the Variety children's charity – as 'an honour', and is focusing on playing his part in making it another fantastic year for the charity.
The society has 330 members, 100 of which are celebrities – including Kenny Dalglish, Geoff Hurst, Len Goodman, Jimmy Tarbuck and Ryder Cup legend Bernard Gallacher – with the rest successful businessmen.
"I feel very honoured to be taking over as captain of the Variety Club Golf Society and I'm very excited to follow such an amazing list of sporting celebrities," Ramprakash told UK Club Golfer.
"The money that VCGS raises throughout the year goes to such an amazing cause to help the disadvantaged and disabled children and I'm looking forward to helping them raise as much as possible in my year of captaincy."
VCGS donates to Variety through the purchasing of Sunshine Coaches, which helps children create memorable experiences through Variety Great Days Out.
"All the monies raised from the events goes to presenting the disabled children schools with a Sunshine Coach to help get them out and about and being able to live and experience activities that we would otherwise take for granted," added Ramprakash.
On average, members raise £750,000 annually through golf events at prestigious venues such as The Grove, Walton Heath, London Golf Club and Loch Lomond, as well as an end of season dinner at the Royal Lancaster Hotel in London, which tends to generate around £200,000 in itself.
Since the society's formation in 1965, over 5,000 buses have been provided. All of the coaches are presented at events with the school and some of the children in attendance, ensuring that the members see exactly where their money has been spent.
Golf Societies Article List
How to Celebrate your Society Outing in Style
What Board to Choose When Going on a Golfing Holiday With Your Society
Hints + Tips - To make your society outing go smoothly
Get yourself protected with specialist golf insurance
The Process of Booking a Golf Breaks